Giving Back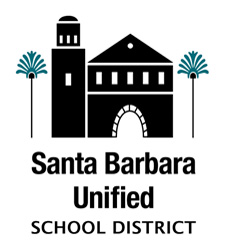 Since 2009 ah juice has shared a portion of its profits with the Santa Barbara Unified School District Nutrition Services Program. The director, Nancy Weiss, has made it her mission "to create a community of healthy children and provide nutritional education in the dining rooms and classrooms of our schools. (Her) goal is to create, through networking and communication skills, a Nutrition Services Department that reaches far beyond the revitalization of food served in our schools. (She) wants to implement a total food service system that sustains us all (and) infuse(s) our schools with local resources, uniting community leaders in the causes of health and nutrition."
Pretty lofty ideals…We support it wholeheartedly!
---

According to Bee Native "survival of the bees is as essential to our food production and natural environment as the soil the crops grow from. One third of our food requires pollination by insects.  Bees are disappearing from our landscapes world wide in an epidemic known since 2006 as Colony Collapse Disorder.  The sensitive and delicate nature of the bee's physical systems has left it wide open to the often fatal effects of man's current agricultural methods and other pollutants."
Bee Native founders have developed unique strategies to deal with this tragedy.  Working with Native Americans,  Bee Native promotes organic beekeeping on tribal lands and collaborates with Tribal colleges to establish beekeeping as a part of their curriculum.
AH Juice believes that by helping to strengthen the depleted honeybee population and increase pollination of flowering trees, crops, herbs vegetables and wild flowers, we will help increase food production and maintain the health of our planet. That's why we donate to Bee Native!
Find out more or  make a donation  yourself:  http://www.beenative.org
---
Formerly known as Art From Scrap, this local non profit has taken charge of running the children's organic gardening projects in our public schools. This is no small endeavor and requires funding for the teaching staff, supplies and much more. They estimate the annual cost to be around $450K!
We appreciate and support their efforts with regular donations.  We believe this is an amazing cause because Farm to Table = Garden to Cafeteria.
Find out more about their programs and help out here: http://www.exploreecology.org/