Arugula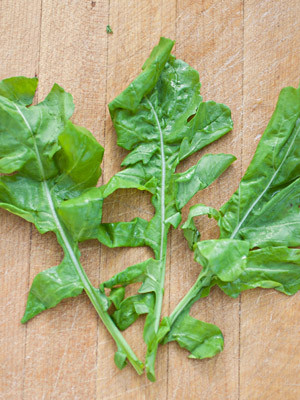 Arugula is packed with nutrition. It contains tons of the natural antioxidants, vitamin C, vitamin K and vitamin A. These fight free radicals and boost the immune system, preventing cancer and other disease. Collectively, these vitamins are also great for the eyes, skin, bones and teeth and promote proper brain function.
Arugula also contains carotenoids, pigments known to prevent macular degeneration. The herb is mineral rich, containing calcium, iron, potassium manganese and phosphorous.
Arugula adds a strong flavor to ah juice, but it has such a strong nutritional profile, we feel it is well worth including when available from our local farms.